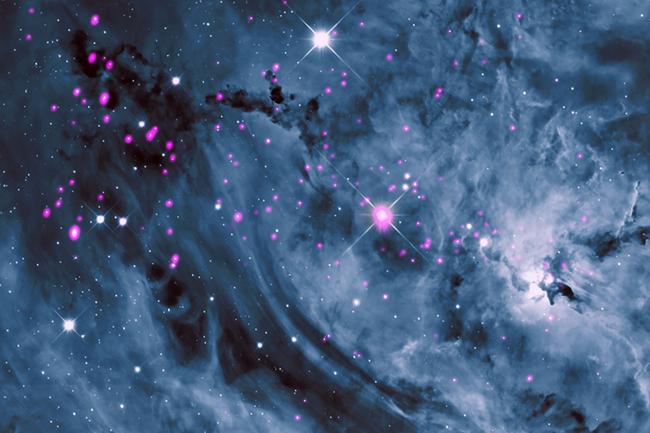 Improving Science Education for All
Despite evidence for widespread interest in STEM among children across gender and race, the demographics of STEM do not reflect the population as a whole. White women and people of color are under-represented, which is an obstacle to the national STEM enterprise reaching its full potential.
"Persistence in STEM" is designed to look at the factors that reinforce or sabotage students' interest in STEM. Like the similar "Factors Influencing College Success in STEM" studies, also conducted by CfA's SED, "Persistence in STEM" involved thousands of students in a wide variety of colleges and universities. However, by surveying students in first-year university English composition classes, the "Persistence" studies capture students with a wide range of career interests, including both STEM and non-STEM fields. This study design makes it possible to identify factors that have influenced students toward or away from STEM careers.
The first of the studies, titled "Persistence Research in Science and Engineering" (PRiSE), looked particularly at women's interest in STEM and the obstacles faced by female students. Meanwhile, the "Outreach Programs and Science Career Intentions" (OPSCI) study examined how university-organized outreach experiences influence students' STEM interests. The latest study, "How Pre-College Informal Activities Influence Female Participation in STEM Careers," focuses on the effects of out-of-school and informal STEM experiences. These studies were funded by grants from the National Science Foundation.