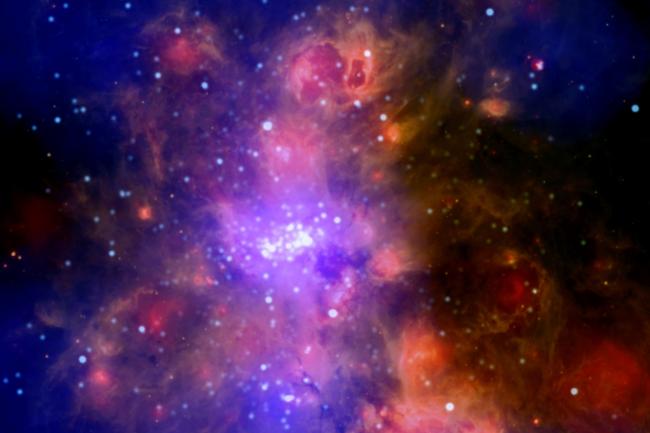 An X-ray Catalog of Newborn Stars
Stars are born inside dense clouds of gas that are opaque to optical light. However, newborn stars emit intense X-ray radiation which can pierce through the clouds. For that reason, astronomers use the Chandra observatory to study star-forming regions, cataloging the way young stars and protostars blast their environments with high-energy light.
ANCHORS draws together more than 10,000 X-ray sources in star-forming regions from roughly 60 sets of Chandra data taken between 2001 and 2009. The database is offered as a service both to X-ray astronomers studying a variety of sources and to researchers observing star formation across the spectrum of light. The ANCHORS website includes important data on each source, including its location, brightness, and changes over time, presented in such a way to facilitate comparison between different star-forming regions. The database also includes data on the same sources from the Two Micron All-Sky Survey (2MASS) infrared survey of the sky and the SIMBAD database of astronomical sources, for comparison across different parts of the spectrum of light.