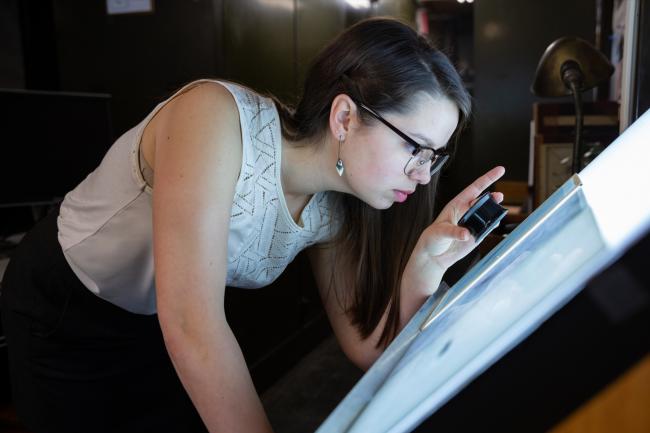 Historical Data for Future Discoveries
Astronomical photography began almost as soon as photography was invented. HCO astronomers were pioneers in the field, using the large Harvard "Great Refractor" telescope to take photos of the Moon, stars, and other astronomical bodies in the mid-19th century. The Harvard Astronomical Plate Collection includes plates from more than 20 HCO-affiliated observatories located in the United States, Jamaica, Peru, South Africa, and New Zealand. The photos in the collection were taken between 1885 and 1992, and include a wide range of astronomical subjects.
DASCH researchers began scanning and digitizing plates in the early 2000s, and as of 2020 have archived over 400,000 plates. With so much data, DASCH offers astronomers the ability to compare regions of the sky as they appear today with their appearance at various intervals over the decades. For example, the DASCH project provided valuable data to the New Horizons spacecraft during its approach to Pluto.
DASCH also allows for identification of recurring phenomena, such as variable and binary stars, and one-time transient events, such as novas, giant flares, or the tidal destruction of stars by black holes. Over a century of newly digitized data also provides the possibility of discovering something entirely new, and leads to potential follow-up targets for current observatories.